Wolf Nudeln made a clear choice for the future - Went from plastic to paper bags
Together with machine producer Syntegon Technology, BillerudKorsnäs has developed an alternative to packaging pasta in plastic bags.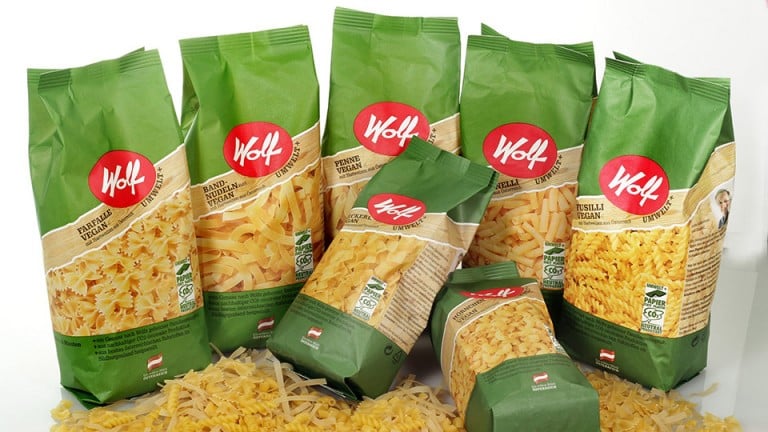 The secret is the combination of BillerudKorsnäs Axello® ZAP paper, strong and resilient enough to be used in a vertical fill form and seal (VFFS) machine, and the innovative ZAP–Module from Syntegon Technology that allows the machine to run the paper. Wolf Nudeln was the first customer to use this novel sealed paper packaging.

It's been a fantastic project with our partner Syntegon Technology and Wolf Nudeln. It gives great hope for the future when major brands are making a switch to paper from plastic. Basically all modern companies are starting to respond, when consumers demand more ecofriendly products with a better fit in a circular society. Especially Mr. Wolf is a great driver in challenging conventional packaging for a sustainable future.
Thomas Mörs, Area Sales Manager at BillerudKorsnäs
In the packaging process, sealing material is applied to the areas to be sealed and sealed at a controlled temperature after filling the formed bag. The result: far less than 5% sealing material is used and the packaging can be recycled as paper.
Learn more about the solution in this video: