New business deal for Billerud Skog: 10,000 cubic metres of standing forest purchased from Haparanda Rail Line
Billerud Skog has signed an agreement with Banverket. The deal covers forest growing alongside 25 km of the track in northern Sweden on which work is currently taking place. The forest is harvested and bought by Billerud Skog and the work will be completed during April 2008. The deal is one of the largest to be completed by Billerud's newly formed wood purchasing company.
Billerud Skog was started up in the autumn of 2007 in Norrbotten, a region of Sweden densely covered with forest. Local business is a key concept for the company and Billerud Skog has focused on buying standing forest and wood supplies from private landowners close to the Billerud Karlsborg mill. The company works exclusively with local contractors and transport firms. The agreement with Banverket covers around 10,000 cubic metres of standing forest growing next to a 25 km stretch of the railway.

"We are very pleased to conclude this agreement. It shows we can manage business with both small and large forest owners," says Johan Sakari, CEO of Billerud Skog.

Billerud Skog has already started work on the assignment which will be carried out in two phases. The second phase will be completed in April.

Stockholm
10 March 2008
Billerud AB (publ)


Per Lindberg
President and CEO

For further information, please contact:
Johan Sakari, CEO Billerud Skog, tel +46 8-553 335 04 or +46 70-542 18 08

Billerud's website: http://www.billerud.com/skog

Billerud Skog
Billerud Skog AB is responsible for Billerud's supplies of fibre raw materials and biofuel. The total purchasing requirement for the Group's own mills is around 5.5 million m3sub pulpwood and woodchips and around 350 GWh biofuel.
Related media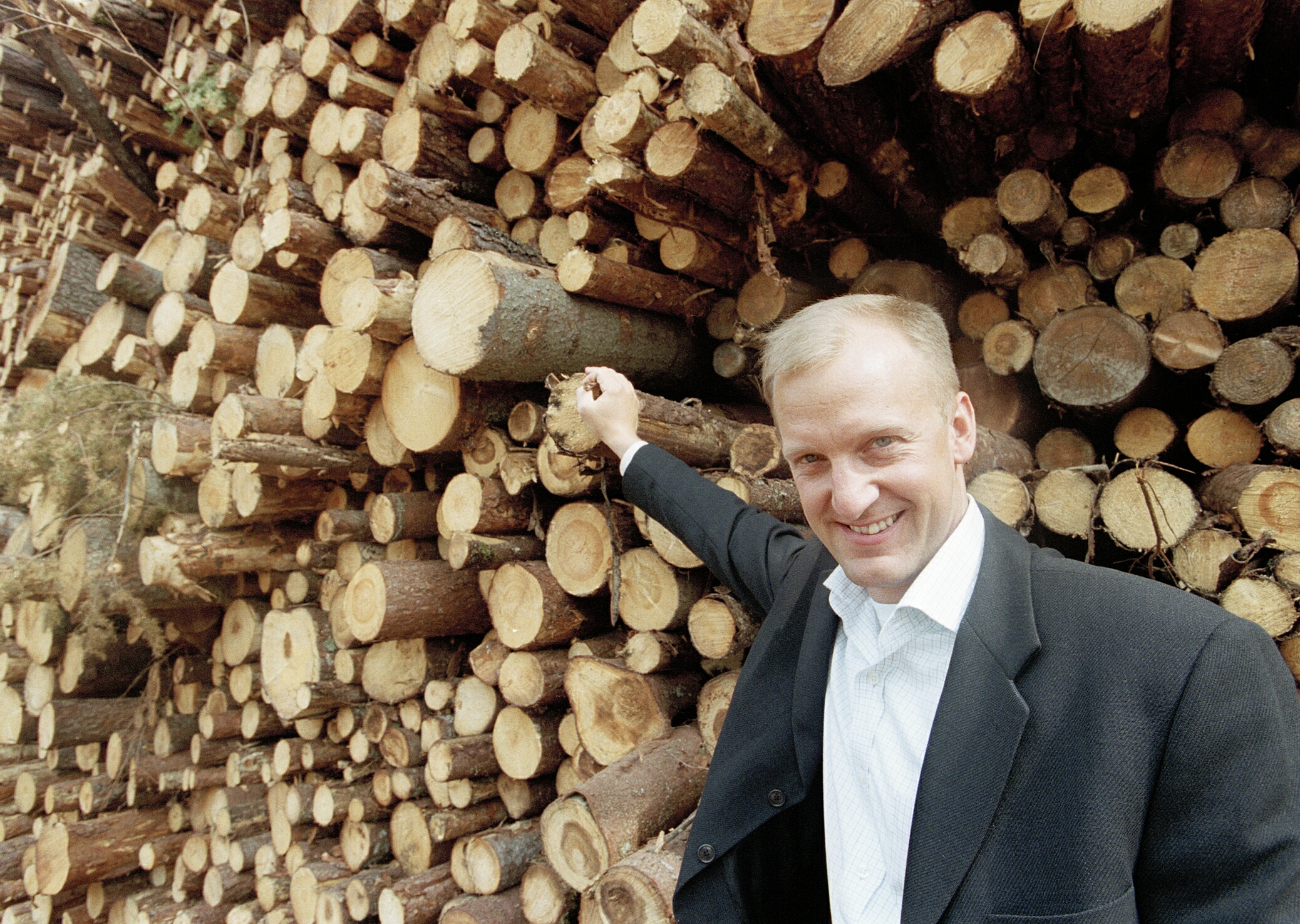 Download image