BillerudKorsnäs nominated to the Swedish Design Award

BillerudKorsnäs' package Precious competes for this year's Swedish Design Award. The competition is decided by a renowned jury but also by a public vote. The voting is open until 20 September and anyone can vote for their favourite at designpriset.se.
The Swedish Design Award (Svenska Designpriset) is Sweden's biggest design prize, open to everyone who works with design and visual communication. The jury recently announced the nominated entries in a number of categories and BillerudKorsnäs' package Precious competes in the "Packaging" category.
"We are incredibly happy about the nomination. The Swedish Design Award is a prestigious challenge with a jury of nine big names in the Swedish design community. The fact that the competition is decided by a public vote makes it all the more exciting – and we of course hope that the public likes our entry Precious," says Anders Gathu Marketing Manager BillerudKorsnäs-
The awards are based to 50% on jury votes and 50% on the people's votes. Anybody can vote; about 85,000 votes come from the public every year. The prize ceremony will be held at Berns in Stockholm on 12 November – to award winners with 28 gold medals and 28 silver diplomas.
About "Precious"
The package Precious was created by BillerudKorsnäs Cartonboard for the launch of the new product brand CrownBoard. The structural design was done by the Carton Solutions team. The ad agency Cordovan Communication created the graphic design, and the converting and print production was done by Göteborgstryckeriet.
"Our package is what we call a demonstrator, meaning a concrete example of how you can use our packaging material to create a selling, differentiated packaging solution. Precious is an advanced piece, whose construction and design place high demands on the material – especially in terms of strength, shapeability and printing surface," says Anders Gathu.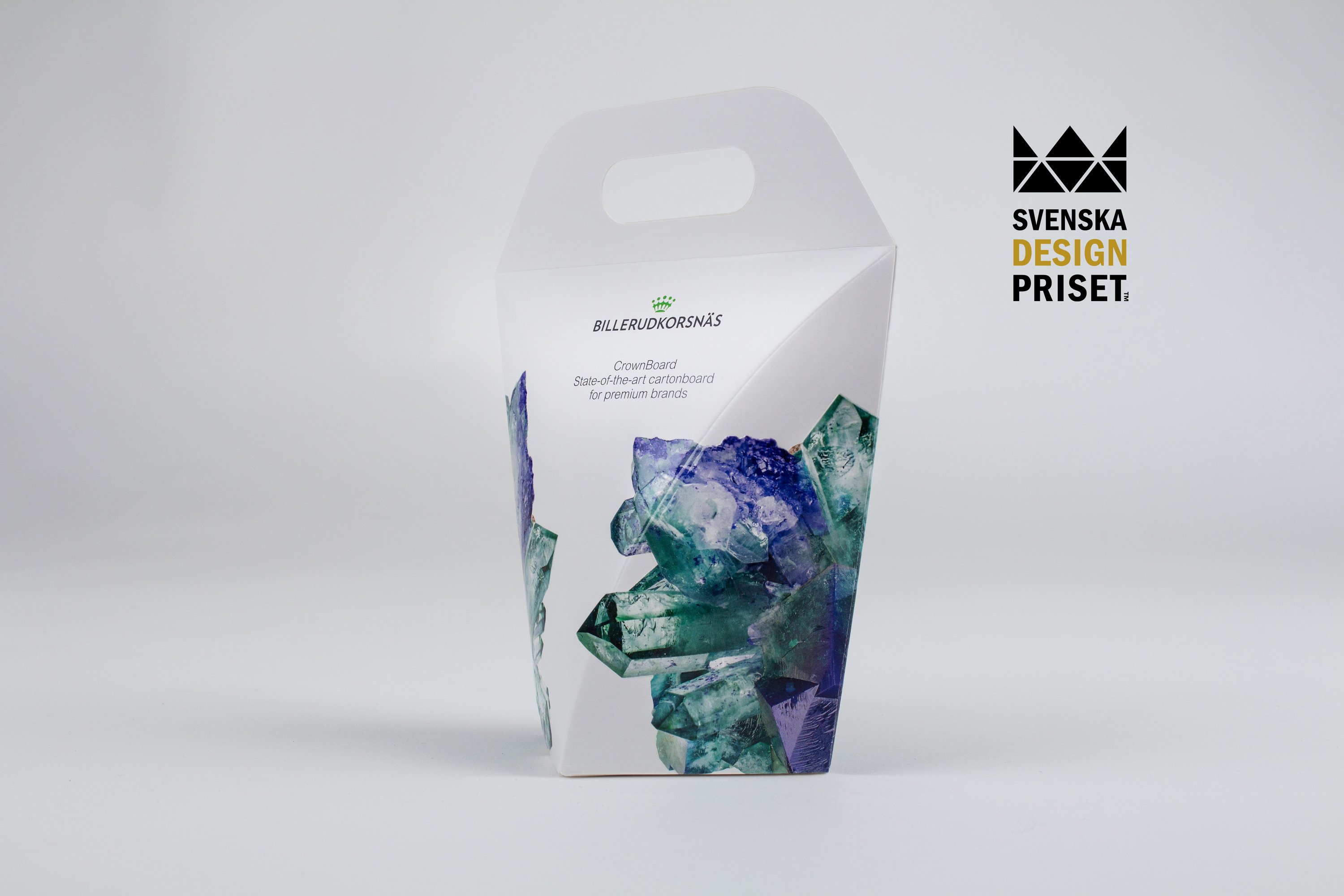 How to vote
Voting in BillerudKorsnäs' category starts on Monday 14 September. The window is open for one week.
1. Go to https://designpriset.se/rostning
2. Choose category
3. Select the entry you want to vote for
4. Enter your email address
5. Verify your vote