Where Sustainability Value and Business Meet: Optimising Paper-Based Packaging
The increasing demand for sustainability has more organisations considering sustainability value. How does packaging contribute to a sustainable business?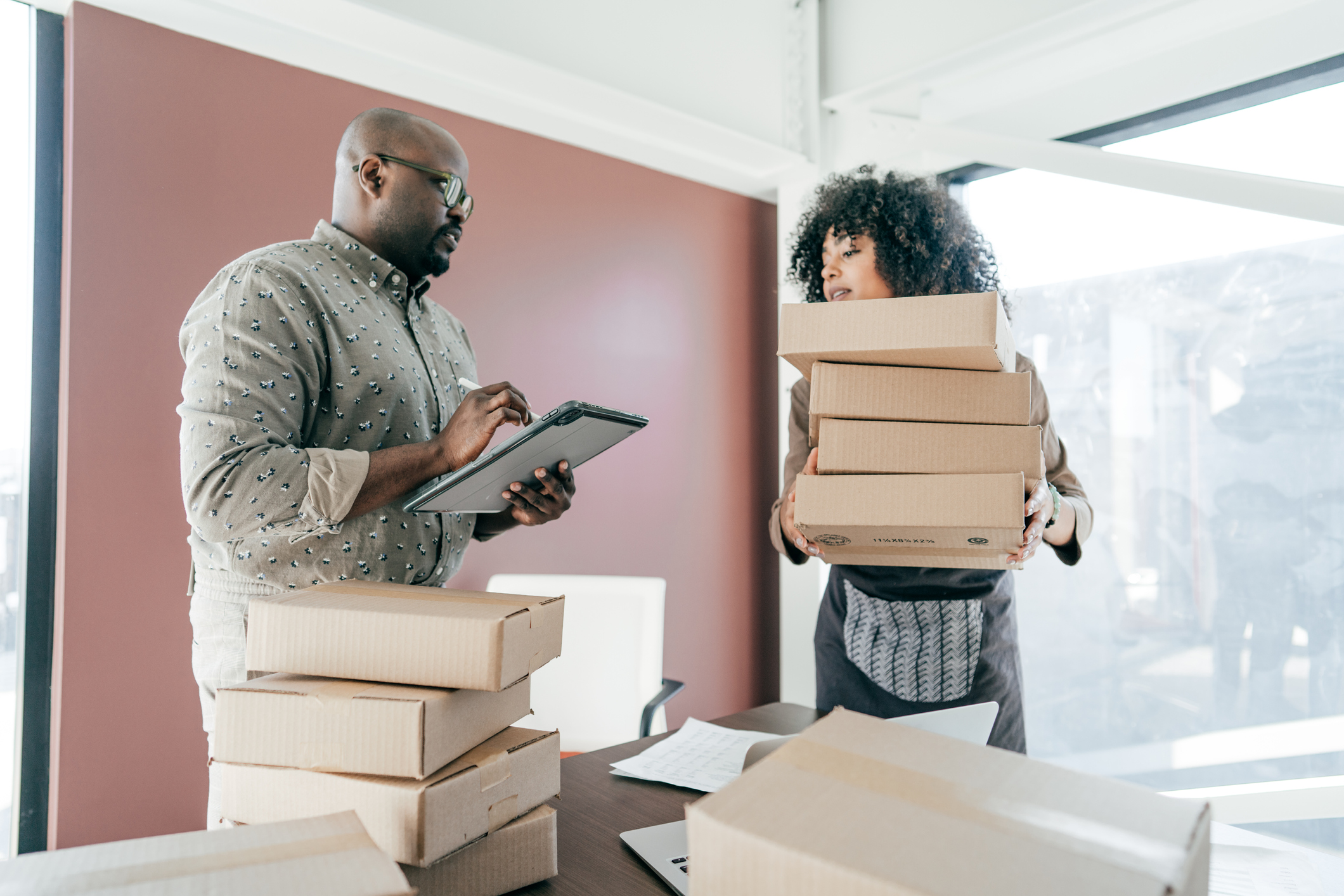 For a business to be sustainable today, its practices need to be economically viable, socially responsible and environmentally friendly. Finding sustainability-driven supply chain optimisations support more well-rounded business decisions that everyone can get behind, particularly consumers.
For example, switching to paper packaging is a cost-effective way to communicate your brand's commitment to sustainability without compromising your business viability. It's a great way to support a stronger brand perception from consumers while leveraging eco-friendly material.
Why is Sustainability Important to Business?
The Harvard Business Review (HBR) highlights several examples of business growth empowered by sustainable business practices. The HBR research found that sustainable businesses experience more financial gains than their unsustainable counterparts, and attribute much of the business success to a rise in consumers buying from sustainable brands.
Social, environmental and economic value: the triple bottom line
Blending sustainability into business initiatives has its own name — it's called the "triple bottom line." Businesses focus on more than profits alone—environmental and social responsibility metrics are added as key success indicators. The triple bottom line incorporates financial growth, social responsibility and environmentalism, which has been shown to boost business performance in the long run.
For instance, between 2013 and 2019, sales growth for products with sustainability claims on the exterior of the packaging increased 29%. And let's not forget this business optimisation's effect on the environment — according to WWF and The Guardian, cutting carbon emissions by 3% annually saves up to $190 billion in a year and $780 billion over 10 years.
In a real-world example, Hewlett-Packard optimised their packaging to reduce material use and the weight of their packaging, which significantly improved their carbon footprint. The reduced material use and transport weight reduced their annual carbon dioxide emissions by 5,000 metric tons annually, the equivalent of taking 1,000 cars off the road.
On top of the reduced environmental impact, reducing the packaging weight by 18% resulted in annual air freight cost savings of $3-5 million. The optimisations also earned a Green Supply Chain Award from Supply & Demand Chain Executive, which can then be used to communicate sustainability to a broad customer base.
How sustainability affects consumer's perception of your brand
If helping the environment and increasing profits was not enough, making customers feel good about their purchases is certainly incentivising organisations to rethink their supply chain solutions.
Research by Nielsen found that 48% of U.S. consumers would change their consumption habits to reduce their impact on the environment. In 2018, this prevailing attitude was reflected in roughly $128.5 billion in sales of sustainable fast-moving consumer goods. According to an analysis performed by Harvard Business Review, products with a sustainability claim on the exterior of the packaging accounted for 16.6% of U.S. sales for consumer packaged goods in 2018, a 14.3% increase from 2013.
More recently, a 2019 Nielsen study found that 73% of consumers are willing to change their consumption habits to reduce their environmental impact, and sustainable product sales are up nearly 20% from 2014.
The Advantages of Sustainable Paper Packaging
Sustainable packaging presents opportunities to introduce incremental changes to a larger organisation, boosting sustainability while cutting costs related to excess material use and inefficiency in transport and warehousing.
Switching from non-biodegradable foam and plastic packaging to paper packaging can have a significant effect on the sustainability of your business—and in turn, the way in which consumers perceive your brand. For example, Traeger optimised their packaging by implementing sustainable corrugated paper inserts in place of foam and poly-bags. Over the course of one year, approximately 156,000 pounds of non-biodegradable polymer were transitioned to corrugated materials. In addition to reducing their carbon footprint, Traeger was able to impress their customers with an aesthetically-pleasing packaging design that incorporated their new paper-based materials.
By using sustainable paper packaging and implementing other packaging optimisations, organisations could see the following benefits:
Reduced environmental impact

Unit cost reduction

Fewer returns

Reduced product damage

Reduced material use

Reduced freight costs

Alignment with sustainable-minded consumers

Communicating sustainability through packaging
Full-scale implementation of sustainable practices can be a significant initial investment, but smaller optimisations through packaging may be an ideal first step towards sustainability. When on the hunt for a paper partner, know the tell-tale signs of a sustainable paper supplier. Optimised sustainable paper packaging can actually yield savings and may open the door to bigger sustainability implementations down the line.
Request a Packaging Review Today
At Billerud Managed Packaging, we provide sustainable packaging solutions to companies that source products manufactured in Asia. Many professionals working with international supply chains are unaware of the amount of inefficiency at their organisations, and we help them identify opportunities to save and optimise through packaging solutions that drive sustainability. As a member of the Sustainable Apparel Coalition, the Dow Jones Sustainability World Index 2017 - 2019, the Sustainable Packaging Coalition, and a founding member of the Outdoor Industry Association's Climate Action Corps, we are uniquely positioned to combine sustainability and business value for international organisations.
To find out more about the real return on investment from sustainable packaging, request a packaging review today. Packaging optimisations could yield significant savings throughout your supply chain.
You can also download our eBook, "From Concept to Reality: 5 Critical Steps in the Strategic Packaging Development Process," to learn more about the process of developing and implementing a sustainable packaging strategy.

Webinar - How to Take Control of Packaging for Improved Profitability
Most organisations' packaging operations could be more efficient and profitable. Find out Managed Packaging helps their partners take control.