Premium Packaging for Premium Buyers: Designing for High-End Shoppers [Infographic]
Technology is pushing the boundaries of paper-based packaging in the premium and luxury industries.
According to Inger Heinke, business development director for Billerud, finishing technology and developments in printing allow brands to create amazing designs, shapes, finishes and even effects that represent brand values while also offering sensory appeal and versatility.
"A key consideration in paperboard is one of superior strength, smoothness, stiffness and flexibility to support unique structural designs and print effects. Things like laminations, unique coatings, super embossing or debossing effects make paper something that can be much more attractive in the luxury space," says Heinke.
Consumer research indicates that shoppers respond well to these premium packaging effects. The 2016 eCommerce Packaging Study found that 58% of high-end shoppers felt that gift-like packaging had a positive impact on their perception of the brand. And 61% of shoppers who had purchased a luxury item that arrived in gift-like premium packaging over the past year would likely purchase from the brand again.
High-end shoppers appreciate brands that are focused on the customer experience and willing to go the extra mile by investing in premium packaging. The infographic below highlights how premium packaging design can drive consumer loyalty and sales when leveraged as part of a well-thought marketing strategy.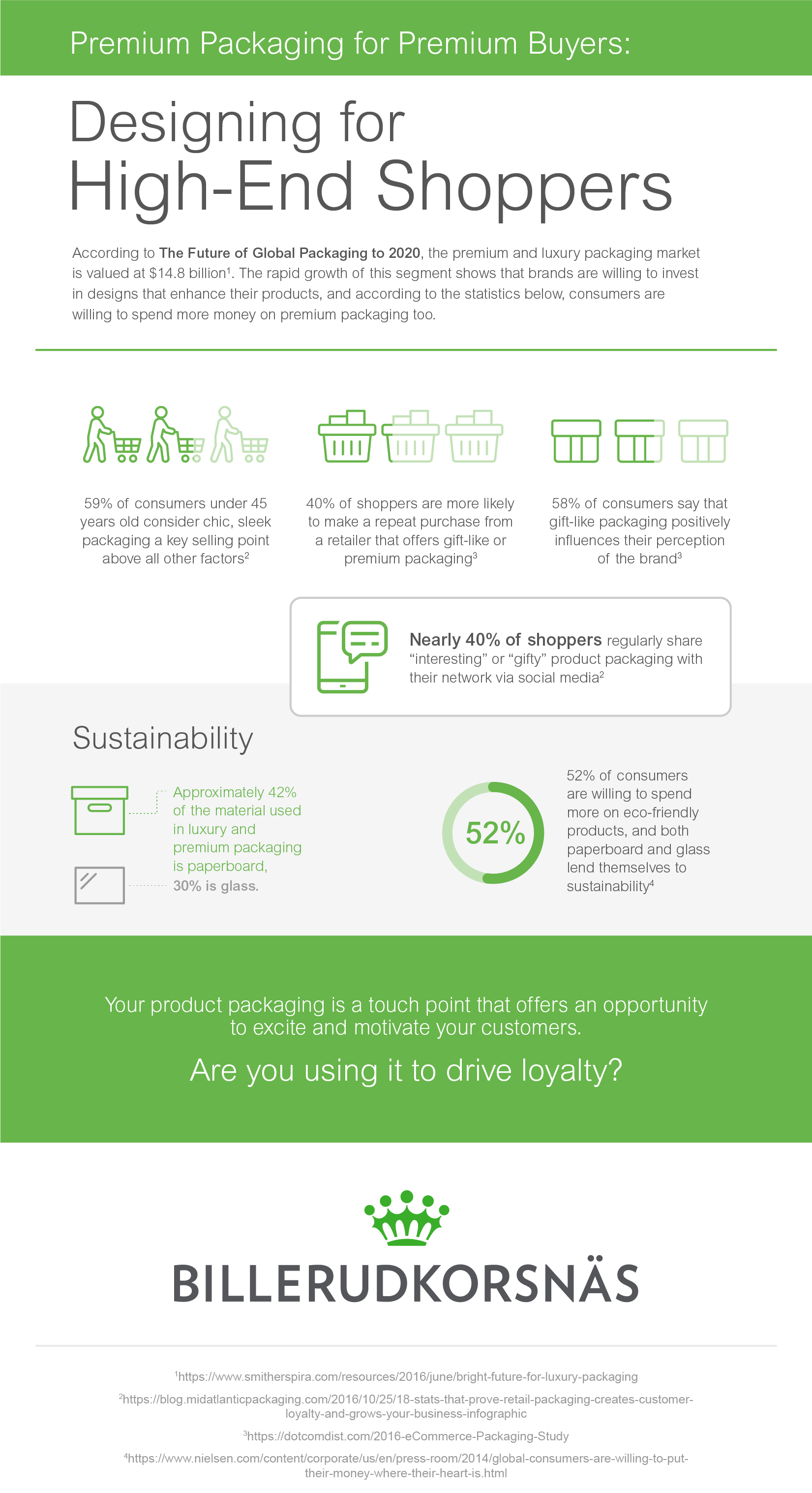 Webinar - Inbound Packaging: The Hero of Your Business
With more emphasis on end users, more touch points and longer freight distances, packaging is more important than ever. Find out how inbound packaging drives value.