Is Your Packaging Procurement Strategy Fit for Ecommerce?
Ecommerce growth in 2020 has made strategic packaging procurement more important than ever.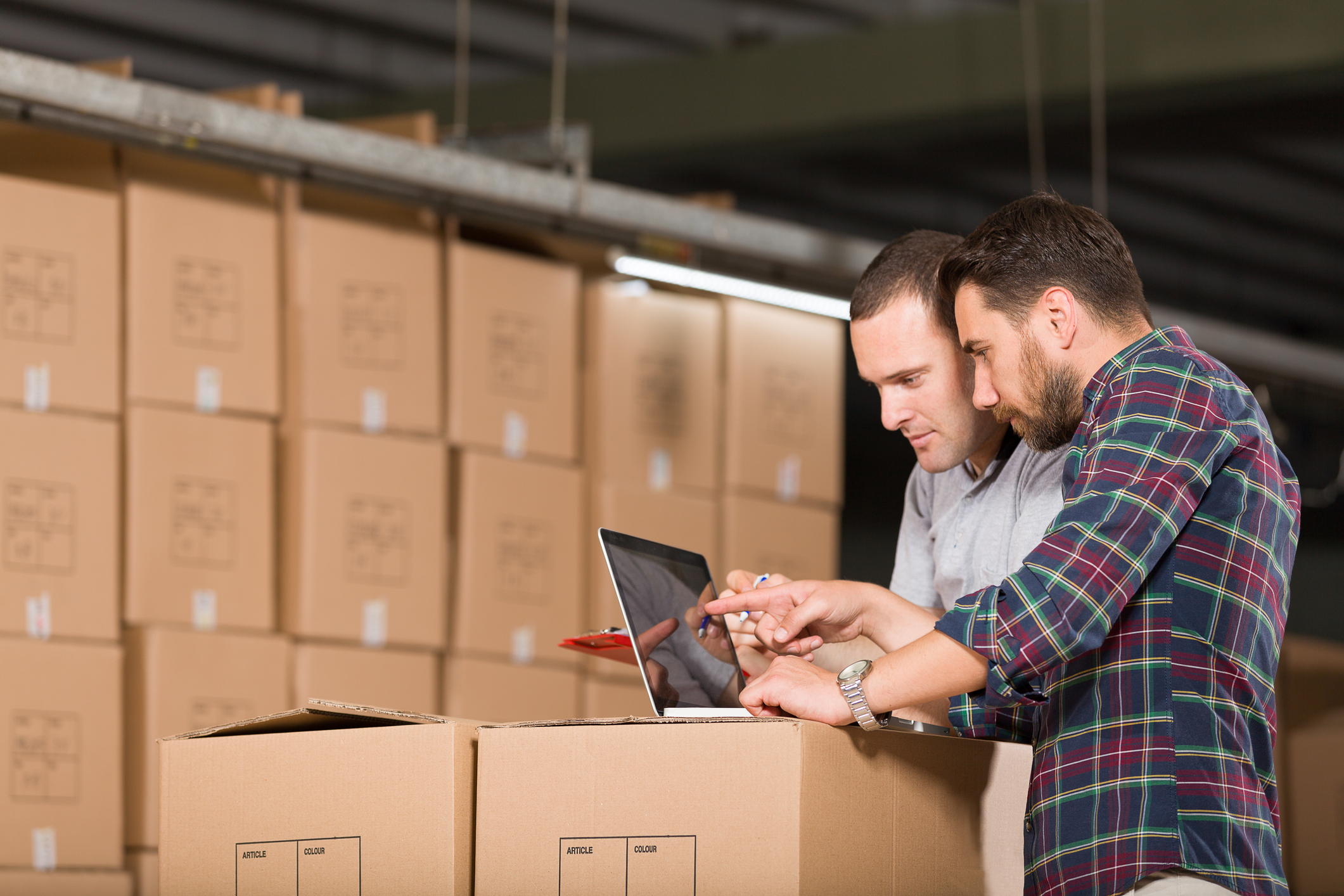 Though online shopping and ecommerce have been gaining popularity since the 1990's, It comes as no surprise that ecommerce has continued to grow in 2021.
Digital Commerce 360 reports 44% growth in US ecommerce in 2020. According to data from eMarketer, Central and Eastern Europe saw a 2020 ecommerce growth rate of 29.1%, compared to 26.3% in Western Europe.
Brands that relied on traditional retail were forced to pivot to ecommerce, with packaging procurement strategy to follow suit to support the directional shift. Learn more about why it's happening and what to do next.
How Ecommerce Growth has Affected Packaging
As a result of the surging demand for ecommerce, organisations may need to adapt their packaging procurement strategies. For organisations that use packaging made for brick-and-mortar retail environments, this may present challenges. Relying on packaging from Original Equipment Manufacturers (OEMs) for ecommerce-ready ecommerce could result in product damage, excess returns, inefficiencies at Distribution Centers (DCs) and poor user experiences.
The biggest priorities for ecommerce packaging include:
Delivered to the end user without damage

Packaging is

right-sized

for the product

Ease of returns

Sustainable materials

Clear instructions on recycling
What makes ecommerce packaging different from traditional?
One of the top differences between ecommerce packaging and traditional packaging is the number of touchpoints. According to a whitepaper from the American Institute for Packaging and the Environment, packages are handled an average of five times in a traditional retail supply chain, compared to 10 to 15 in an ecommerce supply chain. Since ecommerce has several more touchpoints, the packaging must be designed to withstand the more complex ecommerce supply chain.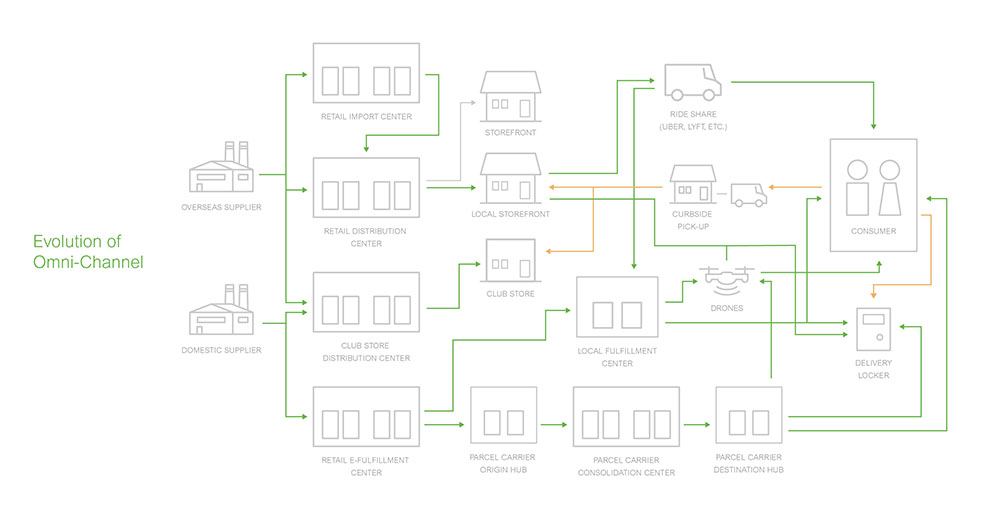 COVID-19 and ecommerce growth
In addition to dominating decisions relating to consumer spending and purchasing, COVID-19 has driven additional demand for ecommerce. According to Digital Commerce 360, lockdowns and store avoidance caused major shifts in consumer behavior toward online shopping, which continues to see escalating numbers. It also created demand for ecommerce sales of products that were once almost entirely in-person shopping experiences, like groceries and pharmaceuticals.
In terms of behavioral changes by demographic, older generations became more comfortable with ecommerce out of necessity. According to eMarketer, two-thirds of users that increased their online shopping frequency in 2020 were aged 45 or older. NPD Group's Checkout Tracking found that consumers 65 and older spent 49% more on online shopping in 2020 than the previous year, at an average of $1,615 more per person.
With these accelerating changes in mind, it's important for businesses to adapt and optimise their packaging for ecommerce.
Packaging Procurement for Ecommerce
With the lingering effects of COVID-19 after the initial panic, procurement and supply chain professionals now face distinct challenges. With operations slowed and supply chains disrupted, organisations are struggling to keep deliveries flowing smoothly without incurring high costs.
The business case for changing packaging procurement
Packaging has become a bigger priority for businesses and brands alike. A January 2020 survey from Packaging L.E.K. Consulting found that 80% of packaging decision makers and brand managers believe packaging is crucial to the success of their overall brand. In the same survey, 48% of respondents indicated they planned to increase their packaging spending in 2020.
Though investing in higher-quality packaging could be a higher initial price point, the subsequent savings earned through efficiencies in warehousing, freight costs and reduced returns often yield an impressive return on investment.
Shifting Your Packaging Procurement Strategy
Though products vary, brands and consumers encounter some common problems when it comes to ecommerce packaging. Some of the telltale signs your organisation may need to change its packaging procurement strategy include:
Excessive returns

High repackaging costs

Product and packaging damage on arrival

Inefficiencies in distribution centers

Inefficiencies in freight costs
Take these considerations into account regarding procurement packaging for ecommerce:
1. Focus on total costs
When shifting your organisation's packaging procurement strategy, it is crucial to look at the comprehensive costs, instead of the individual ownership price. Too often, operations professionals or brand managers are incentivized to lower costs for the individual unit price. This procurement philosophy gives more emphasis on short-term gains, even at the cost of long-term savings yielded from efficiency in freight and warehousing.
On the scale of an international ecommerce supply chain, these short-term gains from low-cost packaging often equate to long-term losses. Packaging's total cost is more than the unit price, and entails all the direct and indirect costs resulting from the packaging itself, including returns, and the rippling costs of inefficiency at the distribution center and in freight. When you consider the added touch points and stress on the package involved in the ecommerce supply chain, opting for the lowest unit cost for packaging can really mean bloated costs when it comes to reverse logistics, warehousing, transport and brand damage.
2. Packaging specification development
Defining packaging requirements and specifications can be an opportunity for strategic procurement. Packaging designers and engineers need to be aware of the environments throughout the ecommerce journey, and the stressors along the way. Packaging designed for ecommerce supply chains is made to withstand the hazards of distribution, including rough handling, warehouse stacking, loose-load vibrations and environmental exposure (extreme temperatures, humidity and even storms).
With the added touch points and stress involved in the packaging journey in ecommerce, packaging engineers and procurement leaders need to be cognizant of the entire supply chain. By evaluating the full scope of the package's journey from manufacturer to end user, procurement can help designers and engineers identify optimisations and improvements that reduce material use, lower costs and drive revenue.
3. Rethink existing packaging suppliers
A lack of transparency in your supply chain can be a major obstacle for strategic procurement. If your packaging suppliers are leaving your organisation in the dark, it likely means a lack of data.
Having the necessary information is crucial for making strategic packaging decisions, and suppliers often provide very little relevant data. Lack of visibility can make it impossible to direct, implement and measure any decisive changes to your packaging program, especially if you are managing packaging thousands of miles away.
Examples of information you should be able to receive from your packaging supplier include:
Individual unit cost

Packaging capabilities (people, processes, equipment, etc.)

Supplier scorecard or performance report

Certifications & material traceability

Operational, commercial, compliance and quality reports
If your packaging supplier is coming up short on the data your organisation needs for an effective ecommerce supply chain, there is a good chance your organisation is losing revenue to inefficiencies. Finding new packaging suppliers that suit your organisation's ecommerce needs is absolutely crucial in our online-first retail world.
Take the next step with Managed Packaging
To find out more about strategic packaging procurement's role in ecommerce, request a packaging audit today. Changing your packaging procurement strategy could yield significant savings throughout your ecommerce supply chain.
You can also download our eBook, "From Concept to Reality: 5 Critical Steps in the Strategic Packaging Development Process," to find out how the packaging development process can be managed strategically.

Webinar - How to Take Control of Packaging for Improved Profitability
Most organisations' packaging operations could be more efficient and profitable. Find out Managed Packaging helps their partners take control.